2018 Foals

We can't wait to welcome our 2018 foals from our new herd sires.
If you would like to be added to our birth announcement list, please send us a short e-mail to let us know.
littlefriend24@gmail.com or donkeys@littlefriendsranch.com


2018 Foals
Donkeys For Sale (stays updated)
Testimonials from new "Donkey Parents"
Vicious Dog Attacks (contains a disturbing picture)

Please click the link below to E-mail us: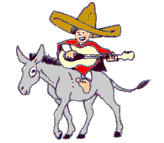 donkeys@littlefriendsranch.com
The Little Friends Ranch
Nadia Attia-O'Bryan
1034 Carl Crisp Rd.
Almo, KY 42020
270-753-9270