Future Brood Jennies

Little Friends Palomita

foal - Red/Frosted Spotted White

Palomita (Ellie)came to us from Oklahoma along with her mom Tickled Pink, also a frosted spotted white jenny. Palomita was very shy when she arrived here and we had our work cut out. Now she is a friendly little girl that enjoys our attention. She has made best friends with Karena's little jenny "Leoti", a spotted little girl.
Little Friends Leoti

foal - Spotted

Leoti is Karena's little jenny that she got for her birthday. Leoti is a pretty girl and is as sweet as can be. She has made best friends with Palomita.
Little Friends Tahini

foal - Red

Tahini is a sweetheart. She was one of just two jenny foals born on our farm in 2016, in addition to all the boys we had. Since she is not related to our bloodline she will remain on our farm as a possible future brood jenny. My husband fell in love with her because she was born while I was taking my parents on a vacation to Florida. He took extra special care of her because she was so tiny and "fragile" as he put it.
The Elms Baby Doll

31" at 18 months - Dark Brown

Baby Doll came to us from the Elms Farm. She is the friendliest and most inquisitive little girl. You just have to love her. She is out of spotted parents, and we are planning on pairing her with Sundance in the future. To see her parents click here.

Future Brood Jennies
Testimonials from new "Donkey Parents"
Vicious Dog Attacks (contains a disturbing picture)
Please click the link below to E-mail us: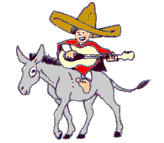 donkeys@littlefriendsranch.com
The Little Friends Ranch
Nadia Attia-O'Bryan
1034 Carl Crisp Rd.
Almo, KY 42020
270-753-9270
since 1. Nov. 04