News

This page has just been added in November 2003. It is used to share any news/changes regarding our donkeys.

Nov. 19. 2003 We are proud to announce the purchase of another future herd sire KMA Sundance Kid coming to us from Montana from KMA Miniatures. He is a stunning looking and handsome jack. We are looking forward to his arrival. Thank you John and Shirley for giving us the opportunity to purchase this fine jack.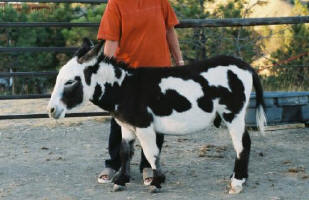 We are proud to announce that one of our little foals "Little Friends Ranch Morning Glory" won the picture contest on http://Equusite.com on Oct, 12, 2003. She also received the highest score of all entries in October scoring a 9.57 out of a possible 10 and therefore was awarded "Horse of the Month" by Equusite. Here she is and we are so proud of her!


Testimonials from new "Donkey Parents"
Donkey News New
Please click the link below to E-mail us: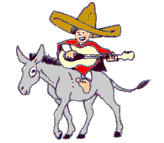 donkeys@littlefriendsranch.com
The Little Friends Ranch
Nadia Attia-O'Bryan
1034 Carl Crisp Rd.
Almo, KY 42020
270-753-9270